Hi Friends,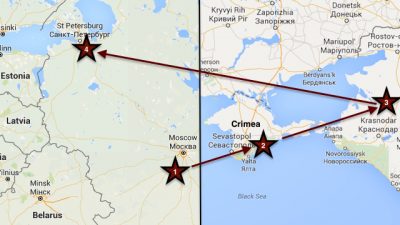 Within the week we leave for Russia during an extremely dangerous time. Some 31,000 armed NATO troops have stationed themselves in the Baltic countries and are doing unprecedented "war maneuvers" in preparation for a supposed Russian takeover of these three tiny states. Gigantic warships have been moved into position around Russia's periphery, enormous amounts of military hardware stand ready for use. (BTW, there is not a shred of evidence that Russia has any intention to take a centimeter of the Baltic countries' space.)
To understand the seriousness of it all, listen to the June 8 podcast of The John Batchelor Show's interview with Professor Steve Cohen, America's undisputed historian and expert on all aspects of US-USSR/Russia relations.
Cohen and other U.S. experts in the field are deeply alarmed that this NATO show of force could be the prelude to World War III, by accident or by intention.
VV Putin has made it clear that Russia will never start a war, that Russia's military is purely defensive; but if missiles or boots land on Russian soil, Russia will "respond nuclear." This week he stated that if there is any war-making on Russian territory, the countries which have allowed NATO missile installations on their territories will be in the "crosshairs," thus alerting these countries they will be the first to be destroyed. Further, Putin warned NATO that Russia's targets will include North America.