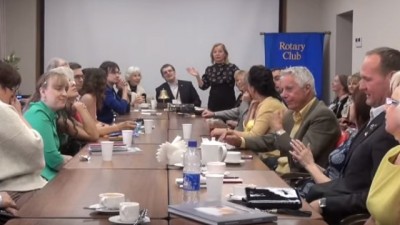 Dear Friends and all who will receive this message,
People everywhere, regardless of party affiliation, are thinking …. and saying, " What can we do to alter the out-of-control course in which our nation and our world finds itself!"
There is something we can do. It has been accomplished before–and we will implement it again. We have become aware that we can't depend on national leadership–it has brought us to where we are today.  Margaret Mead,  America's stellar anthropologist, after studying the movements of human history from early millenniums up to the 1970s, charged us with the following:
"Never doubt that a small group of ordinary citizens can change the world … indeed, it is the only thing that ever has …."
Human beings, in small numbers, can influence hundreds, next thousands, then tens of thousands and even millions … and in the process alter the course of history. But the small numbers must start somewhere; without them the millions will never be reached.
Be part of the small numbers that gets the initial impetus started in our world today.
Check our invitation below and request an application to see if this is right for you!
Sharon Tennison, Founder and President
Center for Citizen Initiatives (CCI)
PS: Please resend this to any responsible persons you feel may be interested in becoming part of the solution!