Sharon Tennison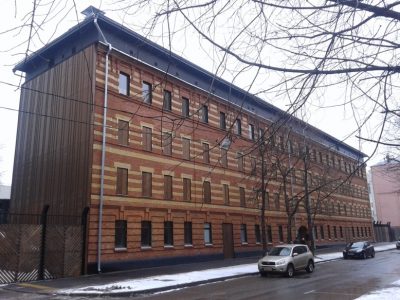 …. A drizzly gray day in Moscow …. patches of brownish snow and ice still on sidewalks ….
We arrived at the new "Gulag Museum," a grim building which had been denuded of traditional Russian plaster, paint or any effort to make it look hospitable. External bare bricks left to the elements––rain, snow, ice, freezing winds––not unlike millions of inhabitants of the former gulags. The harsh exterior had apparently been deemed appropriate for this national museum which presents in detail the grim facts behind the Soviet Union's infamous and heretofore little acknowledged years. The earliest gulags opened in 1918, and the last closed in 1953.
Waiting for us at the gray entrance was Alexei Pankin, a Moscow friend from the 1990s who has had experience in every form of Soviet and Russian journalism from the late 80s forward.
Since 1983 I had wondered if it would ever happen that Russians would be far enough removed from this nationwide horror to open up the wounds of their tragic Soviet past. [Continue Reading]